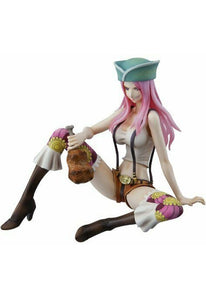 OUTER BOX DAMAGE DUE TO AGE.
FIGURE IS NEW AND SEAL UNOPENED
Captain of the Bonney Pritates, one of the Over Million Belli Rookies, comes "Heavy Eater" Jewelry Bonney. Constantly eating food, she is a character that you can't hate. Later on defeated by Black Beard, and captured by the Marines.