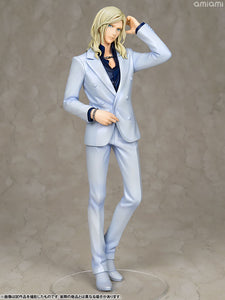 Camus from "Uta no Prince-sama Maji LOVE 2000%" is here!
His loosely wavy hair is sculpted with a soft line and his side-glance lets you feel his presence.
The finely shaped creases in his suit and the shading created by the painting make his natural pose more fascinating.
The accessories on his chest and wrist add detail to the figure.
Copyright

UTA☆PRI-2 PROJECT